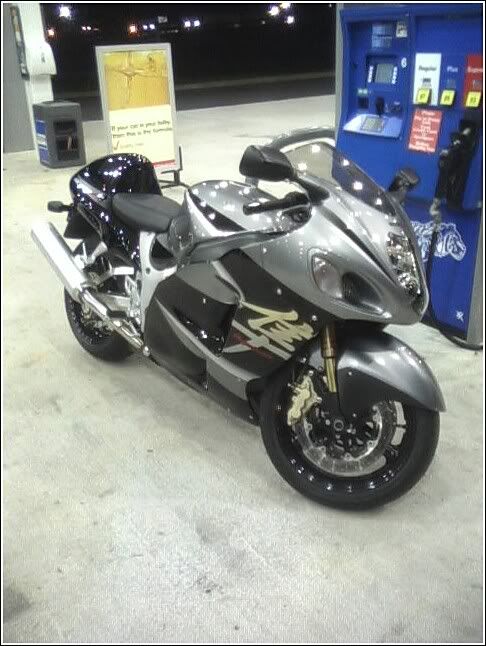 nice busa for sale...
Guys I am gonna try selling the Busa before summer hits real hard. I have some pictures of it before I put the yoshimura exhaust on it, that I will put up later. It is gunmetal and black and has 1300 miles on it and am asking $9500 or best offer with the yoshi exhaust and stock exhaust to go with it. The bike has never been down, never been ridden in the rain, and has been ridden relatively easy. If anyone has any questions about it call me at 423-400-2699 or pm me. Also if anyone could put it out there for me I would appreciate it.
If anyone has any questions please ask.
I am in Cleveland, TN. It is about 20 minutes north of Chattanooga. Actually , beleive it or not this is my first bike. I have rode before, but it was my first. I really love it but I need to get rid of it.
from another forum i hang out at ...
http://preludepower.com/forums/showthread.php?t=236718
i thought i was worth a post...